Broward County's Best Safety Surfacing Installation Services

Colorful swings, climbers, and play structures may receive the most focus when planning a playground, but it is equally critical to determine what protection surfacing can be chosen for your playground to deter accidents and provide parents with a sense of assurance that their child will be safe. Falls account for 60% of playground injuries, demonstrating the vital value of a stable and supportive surface. There are various outstanding options, including rubber tiles, rubber mulch, synthetic turf, engineered wood fiber, and poured-in-place rubber.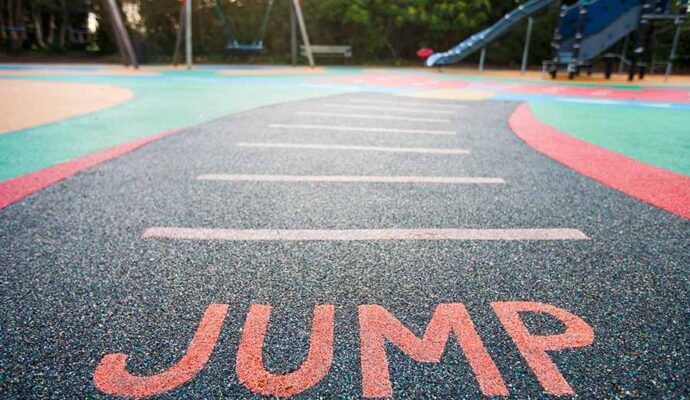 Each option has benefits, and Broward County Safety Surfacing will help you decide which is better for your play area. Rubber mulch is simple to add and needs no maintenance. Poured-in-place rubber floors allow sleek designs in a wide range of colors. Another great option is rubber tiles, a long-lasting and useful addition to every play area. Synthetic turf has a realistic grass appearance but little of the accompanying maintenance.
The "fall height" has to be measured from the tallest piece of playground equipment as a guideline to calculate the thickness desired by your playground. And Broward County Safety Surfacing advisors will assist you in determining which option is perfect for you. Though falls do occur, with proper protection safety surfacing, severe accidents will be prevented. Here is a more in-depth look at some of our surfacing options:
Bonded Rubber Mulch.
Bonded Rubber Mulch is manufactured from recycled tires and is available in various colors. Bonded rubber mulch is one of the most environmentally friendly choices.
Rubber Tiles.
---
These are made entirely from recycled tire rubber. Rubber playground tiles are ideal for high foot traffic playgrounds because this reduces the loss of loose-fill and kick-out spaces. Our rubber mats have a perfect blend of shock absorption, accessibility, long wear, low maintenance, and ADA compliance. Broward  County Safety Surfacing rubber tiles are also long-lasting, flexible, and porous to allow for free drainage, and they meet or exceed ADA standards.
Artificial Turf.
---
It is fully recyclable yet has the appearance of natural grass. Our synthetic turf is clean, durable, and beautiful, and it is simple to set up. Our grass padding is composed of 90% recycled material and soft. Our playground turf systems are ADA compliant and have up to 12 feet of impact attenuation.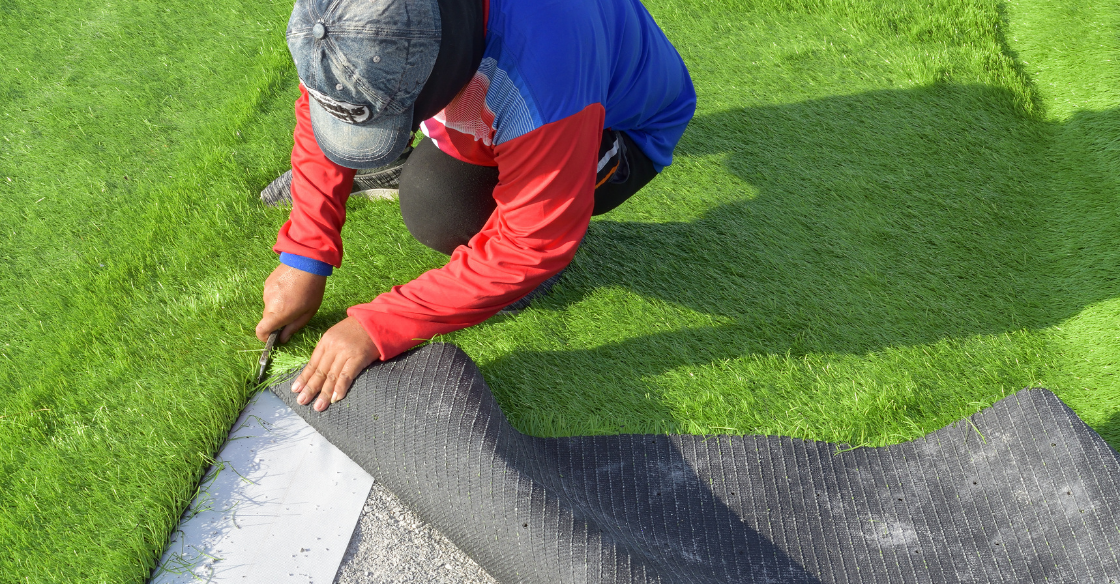 Safety First. More than 200,000 children are treated in hospital emergency rooms per year for playground-related accidents. Many of these mishaps are avoidable with proper monitoring. And educating children how to play safely is essential: if they understand the rules of the playground, they are less likely to be injured.
Playground Design. Broward County Safety Surfacing will begin designing the new play area after we have finished the site plan. We use CAD and 3D tools to provide each customer with vivid, accurate photographs of how the site will actually appear.
Playground Maintenance.  After the project is completed, it is important to implement an appropriate maintenance schedule. Weak sanitation is thought to be responsible for at least one-third of playground deaths, according to industry estimates.
What We Do Best.
---
Broward County Safety Surfacing agrees that parks and playgrounds are for more than just children. Our corporate strategy is straightforward: provide our customers with high-quality equipment at a reasonable cost, as well as unrivaled operation and installation. For our customers, any surfacing project represents a significant investment. There are several choices for playground safety surfacing, and the choice is influenced by budget, appearance, longevity, and maintenance.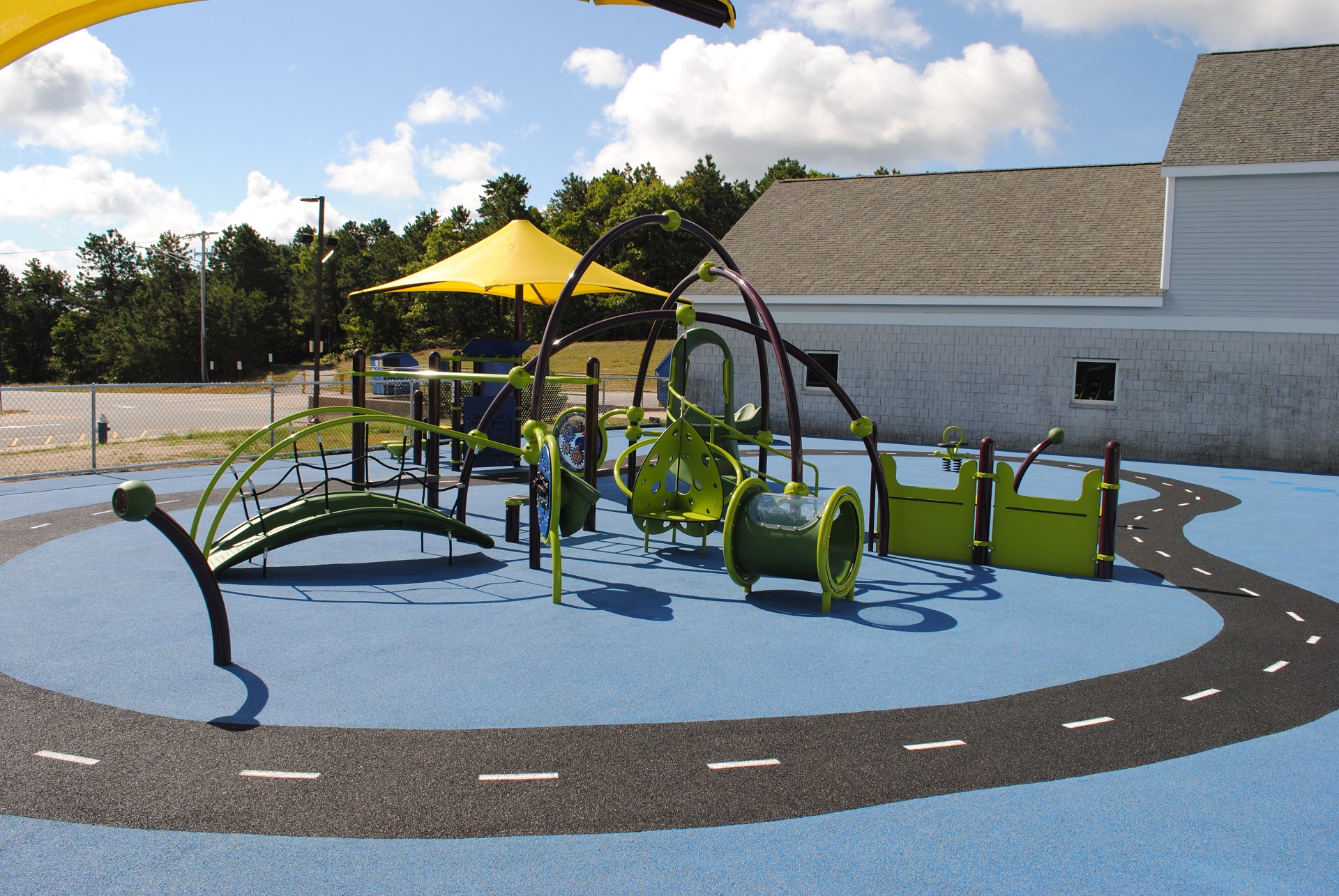 Why Is Playground Safety Important?
Playgrounds and outdoor play equipment provide children with fresh air, new friends, entertainment, and exercise. Broward county Safety Surfacing only uses high-quality playground and recreational surfacing items and materials, so you can be assured that your playground surfacing project will be done correctly the first time. Call us now! We specialize in industrial playground surfacing for children.
Almost any form of playground surfacing is available from our business, like poured in place rubber playground surfacing, rubber mulch, poured in place rubber mulch, and others. In a playground, happiness reigns supreme, but safety comes first. You will make the playground more enjoyable and healthier for your children by inspecting the surfaces for potential dangers and implementing some basic safety guidelines.
We Are Experts In Our Field.
---
Broward  County Safety Surfacing takes pride in being the experts in our profession, which means learning everything there is to know about the industry so that we can lead the customer every step of the way. We learn vital principles like brotherhood, sportsmanship, and the spirit of inclusion on playgrounds. Our playground surfaces all follow or exceed ASTM, CPSC, and IPEMA specifications.
Safety Surfacing Services only offers a playground and outdoor surfacing materials of the finest quality. Our company installs fake turf playground surfacing, bonded rubber mulch playground surfacing, poured in place rubber playground surfacing, rubber tiles, and other types of playground surfacing. All these surfaces are available in different degrees of thickness, providing increasing measures of fall protection. Furthermore, we collaborate with our customers at the most basic aspects of their requirements, whether it is equipment sales, shipping, construction, safety checks, enhancements, or maintenance.
Best Surfacing Installers.
Safety Surfacing Services has a wide range of secure surfacing solutions that prevent collisions from turning into emergencies. We recognize that making the correct products is just half the fighting and that the true importance of our market is in having the best surfacing installers in the industry. The importance of what we achieve together applies to every corner of the city, including economic growth, interactional diversity, and each visitor's artistic expression. Quality commercial-grade playgrounds promote healthier behaviors and cultural relations, providing invaluable benefits to every customer. Call one of our specialists today to inquire how we can assist you to get more out of a new surface.
Broward County Safety Surfacing considers what relates to all ages in order to ensure that love and laughter are expressed for several years to come. So, if you need a smooth turf installation or an elaborate logo inlay for your new poured-in-place rubber pad, we have the skilled team to make it work. Broward County Safety Surfacing consultants have been educated and are knowledgeable about all of our goods, processes, and best implementation practices.
Exceptional Quality And Service.
---
Our company's Safety Surfacing Services are designed to thrill and entertain for years to come, with an emphasis on consistency, safety, and insight. From the ribbon cutting to the years of birthday parties, after-school adventures, and group events, we enthusiastically enjoy the programs we install. When designing your playground, do not hesitate to look down – what you are standing on has a significant impact on how safe your playground will be.
Broward County Safety Surfacing is dedicated to offering both an enjoyable and safe play environment for children, and the surface content used is an important component for a safe playground. As a result, we have emerged as one of the industry's leading manufacturers of all forms of playground flooring and recreational surfaces, including artificial turf and poured in place rubber surfacing.
Below is our list of additional services:
Locations We Serve
We offer the above surfacing services at the following locations within Florida: